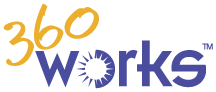 Our team builds dynamic document storage and version control applications using these 360Works FileMaker products.
360Works SuperContainer is a Java web servlet which allows you to upload, view, and download images and files from a web server. In conjunction with the new Web Viewer feature in FileMaker 8.5, it is an effective replacement for container fields in solutions which require users to read and store files associated with records in FileMaker.
360Works Scribe is the ultimate text processing plug-in. Use it to read and write text from Microsoft Office and PDF files, find what changed in a text field, and highlight text matching any criteria.
360Works ScriptMaster is a free, general-purpose, modular plugin. It comes out of the box with modules for file manipulation, URL and network utilities, Web Services, shell scripting, event/script triggering, and many others.
SEEDcode Complete

ArrowRoot Solutions also include foundation solutions from SeedCode™
Contacts
    

Calendar

s

  

 
Invoicing
Projects
Custom Forms & Databases
iphone & iPad compatibility using 
FileMaker Go!
Your business has focus... It has special requirements...

We learn and understand your needs and work with you to deliver outstanding performance and productivity.

Mobile means?
On the move... Not here... A dynamic environment that challenges you to get your work done without the support and technology usually found on your desktop.

You still have to get your business done, so...

Call us for an estimate or a chat.

Access is the key. We can make your mobile access powerful and reliable.